About Us
About Us
Arcosa's Inland Barge Group is comprised of Arcosa Marine Products, Inc., a leading manufacturer of barges used to transport cargo on U.S. inland waterways. Arcosa Marine Products manufactures dry cargo barges, including flat-deck and hopper barges, that are used to transport a variety of products including grain, coal, and aggregates. Arcosa Marine Products also manufactures tank barges that carry petroleum, fertilizer, ethanol, chemicals, and other liquid cargoes. It is the largest U.S. manufacturer of fiberglass hopper barge covers used primarily on grain barges. Under the brand name NABRICO®, Arcosa Marine Products provides a full line of deck hardware to the marine industry, including hatches, castings, and winches for towboats and dock facilities.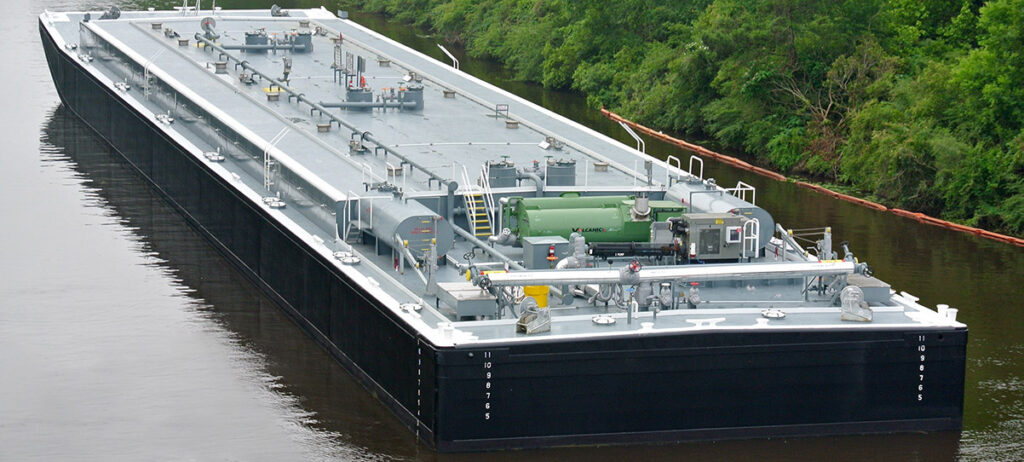 ARCOSA CRAFTSMANSHIP: ARCOSA MARINE PRODUCTS
Arcosa Craftsmanship is at the core of what we do and contributes to our uniqueness as a company. The flexibility inherent in Arcosa Craftsmanship will help ensure our reputation for quality is carried forward into future generations. Our ability to provide superior products and services to our customers rests in the hearts and hands of the men and women who represent Arcosa Craftsmanship. We are grateful for their dedication and commitment.